Lady Warriors Continue March Toward State Championship With Big Win Over Bridgewater-Raritan
---
The Franklin High School Lady Warriors basketball team continued its march to repeat last year's state championship with a 65-32 win over Bridgewater-Raritan March 3 in the NJSIAA sectional quarter-finals.
Franklin's opponent for the North Jersey Section II finals will be Watchung Hills on March 6. A time and location had not been set as of this writing.
The Lady Warriors last year won the sectional and Group IV state championships on their way to winning the overall Tournament of Champions, a first in program history.
The game against Bridgewater, on the Panthers' court, went about the same as the first two games in the tournament, with Franklin dominating every quarter.
Strong Warrior defense kept Bridgewater-Rartian to just four points in each of the first two quarters, while the Lady Warriors pumped in 31 points during the first half.
Franklin came out in the second half running, putting up another eight before the Panthers were able to break into double-digits.
Bridgewater-Raritan did slightly better in the second half, managing 14 points in the third quarter and 10 in the last frame.
Four Lady Warriors scored double-digits: Diamond Miller led all scorers with 21 points, while Keona Schenck contributed 16 points, Tiana Jackson scored 11 points and Camille Gray was good for 10 points.
Also contributing were Kiara McCloud, Kennedy Schenck and Lauren Vladyka, each of whom scored  two points, and Kiersten McCloud, who scored one point.
Lady Warrior coach Audrey Taylor said she was pleased with how the team performed.
"We were on point today," she said. "I think we did well."
Taylor's mantra is "defense," and she said the team executed that well.
"I thought we played great defensively," she said. "We were in the right spots, we got great steals, we came down and ran transitions."
Taylor said the team had to adjust the aggressiveness of their defense a bit when they realized the referees were quick on the foul calls.
"I thought we rotated well," she said. "Once we realized the refs were calling it a little tight, we backed off a little bit, still made our defensive stops without having to pressure the ball and get our hands in it. I thought they did well with that."
Miller uncharacteristically had difficulty at the free-throw line, but, she said, she tried to compensate for that by emphasizing other aspects of her game.
"I think my performance was OK," she said. "I missed a lot of foul shots. But overall on defense I was there for my team, I did all the other stuff to help my team win, so that was good."
"The little things are also important, like rebounding and all that good stuff," Miller said.
Jackson had a scare about mid-way through the game when she fell and a Bridgewater player fell on her knee. She was able to work though it and stayed in the game.
"I believe we played very well as a team," she said. "This feels really good."
Noting that the Lady Warriors had topped the Panthers during the season, Jackson said that made no difference.
"You never go in with the mindset that we've already beat this team, you just go in and play the way you always play, and get the job done," she said.
Jackson said she's "very excited" about what the future holds for the team this season.
"I think we're playing great," she said.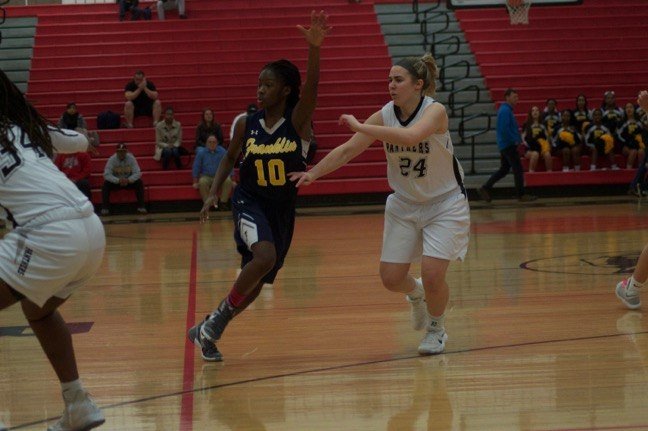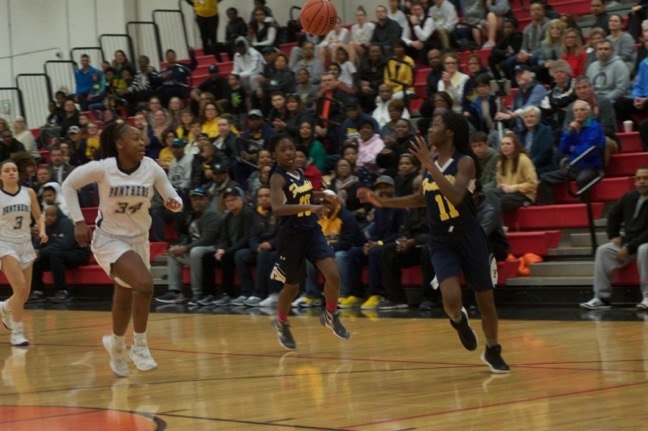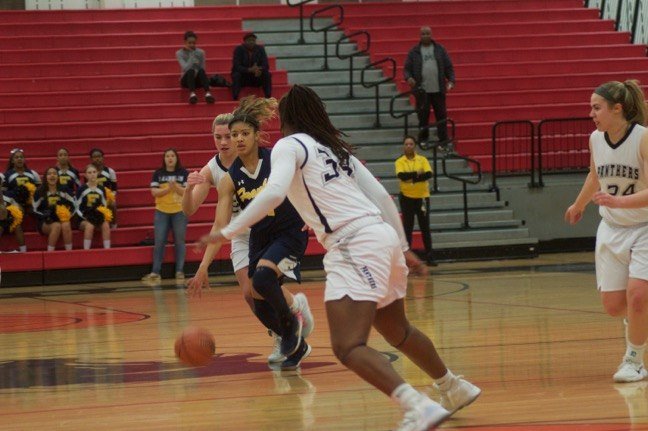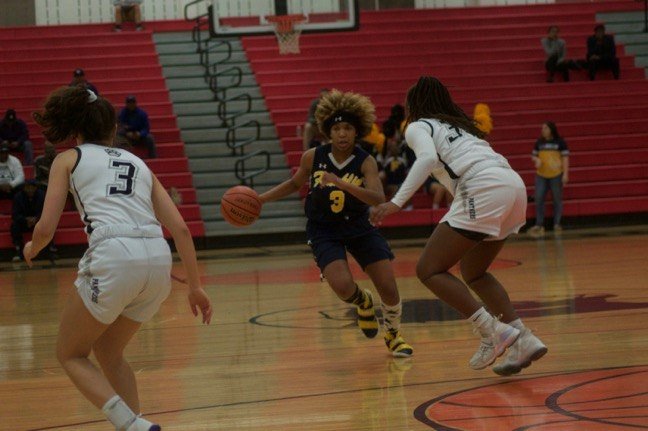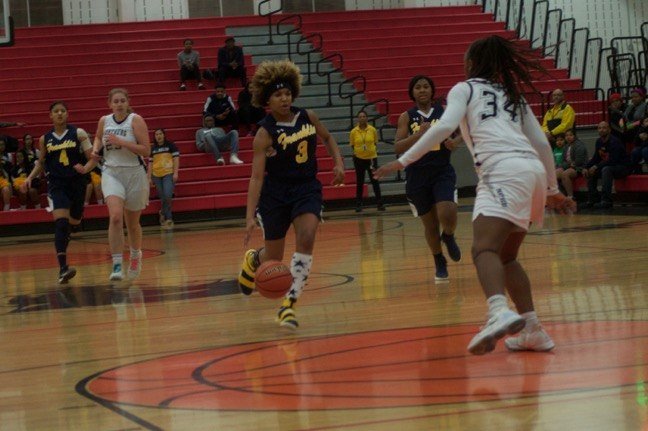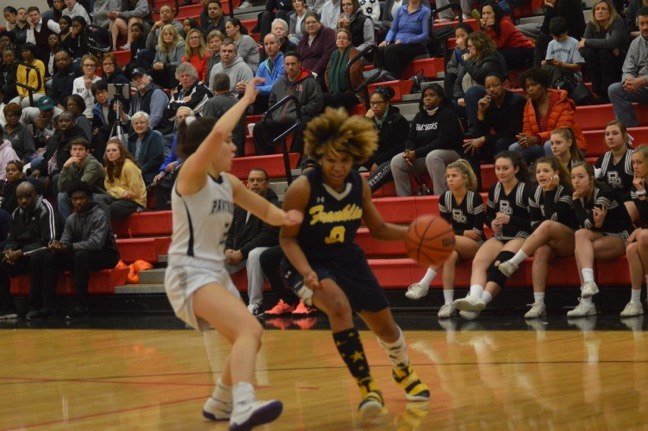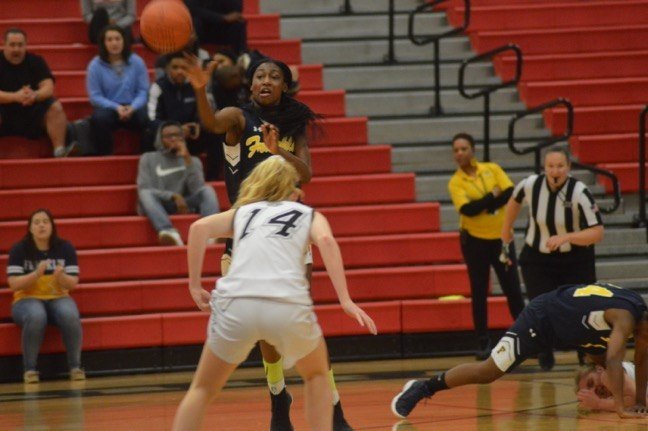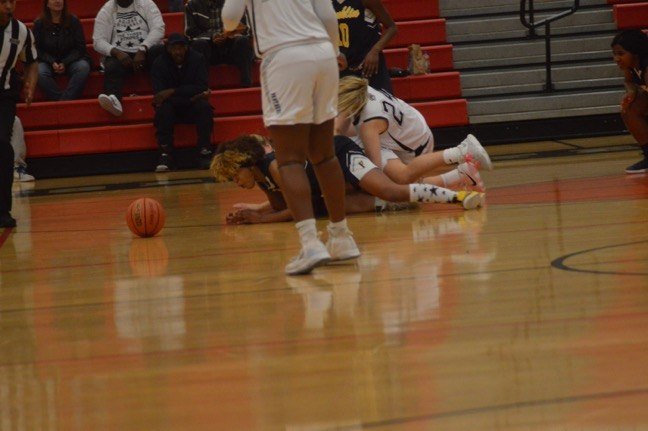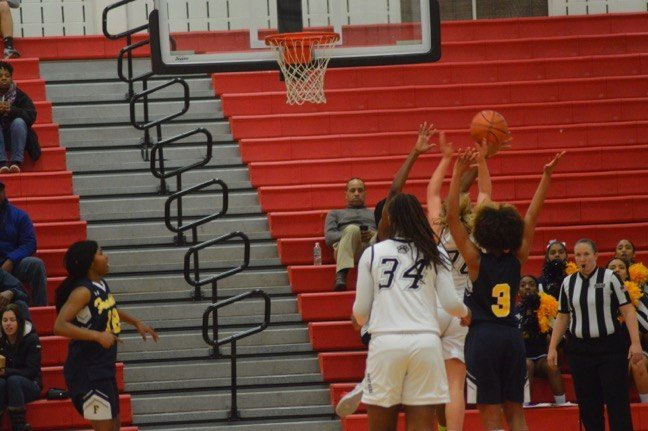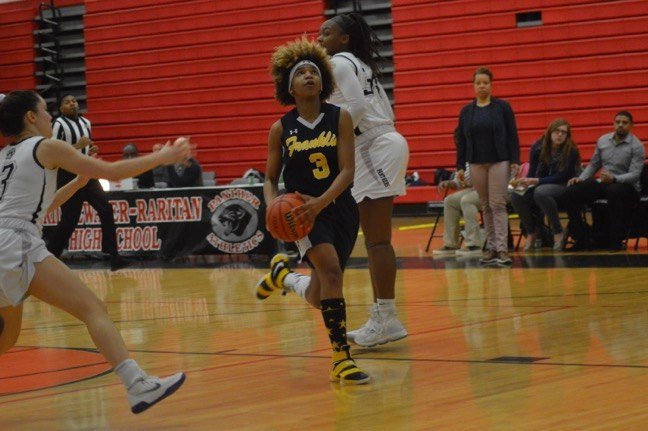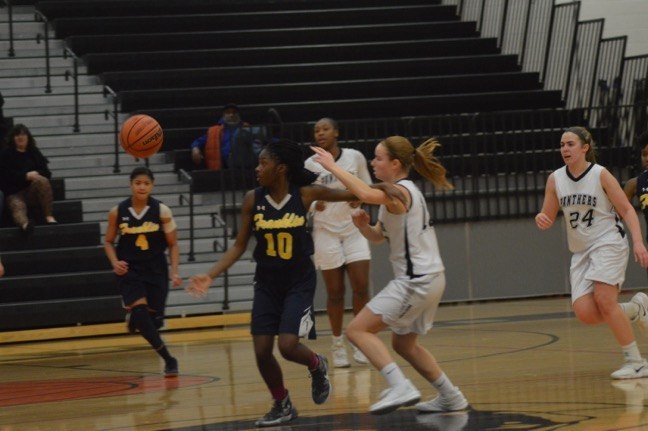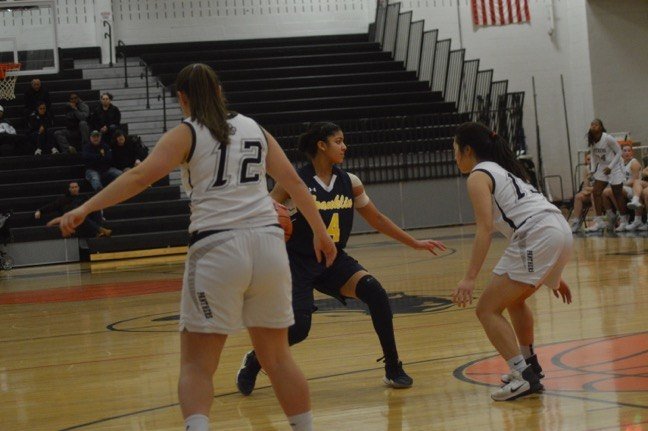 Your Thoughts
comments