Photo Gallery: Lady Warriors Battle To Win Second Consecutive State Sectional Championship
---
WARREN – The Franklin High School Lady Warriors clinched their second consecutive state sectional title March 6, but it certainly didn't come easily.
When asked what they felt was the biggest contributor to their 71-60 win over Watchung Hills Regional High School, players and coach Audrey Taylor had the same answer:
"They made some mistakes in the first half, made some adjustments that we needed to do, but more than anything they pulled together as a team," Taylor said. " They started communicating, they started doing the things that got us here, so I'm extremely proud of them for pulling together and winning this as a team."
"We came together as a team," said junior Tiana Jackson, who finished the game with three points. "And that's what we usually do from the jump, but I think it took a little time."
"Early on we were playing individually, but end of third quarter, start of fourth quarter, it was, just do what we do," she said.
And what the Lady Warriors do is shut down the opponent's offense while taking advantage of opportunities to score. That wasn't clearly evident until the fourth quarter, but luckily for Franklin, the team managed to stay close to Watchung Hills – also known as the Lady Warriors – for the first three quarters of the contest.
Franklin jumped out to a quick 12-4 lead, but a couple of three-pointers by Watchung's standout Julia Cunningham quickly cut into that lead in the first quarter.
Franklin escaped the first eight minutes with a 16-15 lead, but were outscored 15-11 in the second quarter, leaving the boards for halftime down 30-27.
Taylor's mantra as a coach is simply "defense," and, she said, she didn't waver from that in talking to the team during halftime.
"I said we have to play as a team, not only on the offensive side, but defensively as well," she said. "We weren't doing that, we weren't there for help, and all those good things."
Diamond Miller started off the third quarter with a quick three-pointer, and that seemed to spark Franklin's Lady Warriors.
Miller was called for her fourth personal foul about halfway through the quarter, prompting Taylor to pull her for the remainder of the frame.
"I was pissed," Miller said about that fourth foul. "I'm not going to lie, that one hurt. But I knew my team, I knew they had my back, and they came through today. They really helped me when I was down, and I really needed it."
The end of the third quarter came with the teams knotted at 47, and both seasons on the line.
Senior Camille Gray, who contributed 12 points to the winning effort, said the team "knew what we had to do" during the second half and the last quarter, especially.
"We know we're a second-half team and we just had to get it together," she said. "We played hard and we knew what to do."
Miller was back in the fourth quarter, during which she scored 12 of her 28 points for the game. Also chipping in was Keona Schenck, who had a 23-point evening, 16 of which were in the second half.
Franklin broke the game open in the last quarter, never leading by fewer than five points.
In the final 20 seconds, as she brought the ball down court, Miller's face opened into a huge grin as she was surrounded by her teammates. Miller was literally bouncing off the floor as she dribbled, counting down the final seconds.
She punctuated the final second with a slam of the ball on the court as the Franklin fans burst into cheers and the team gathered for a celebratory group hug.
Although the team made some defensive mistakes, Taylor said she never felt the pressure.
"I don't use nerves, no such thing to me," she said. "I coach the game. Whatever we have to do, whatever adjustments we have to do, we're prepared. If somebody's out, another person has to step up. We're OK with that. No nerves, though, no nerves."
Photo Gallery: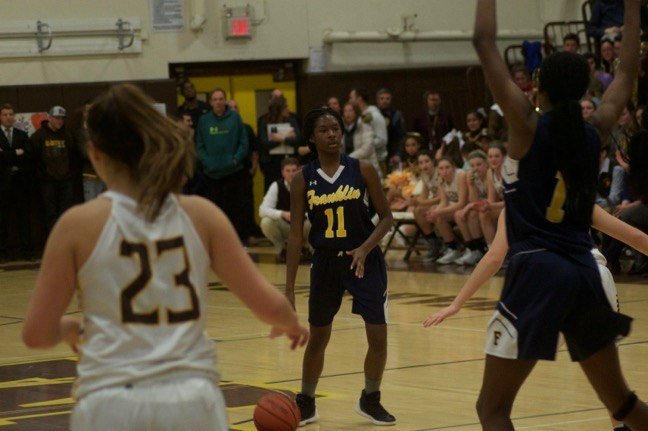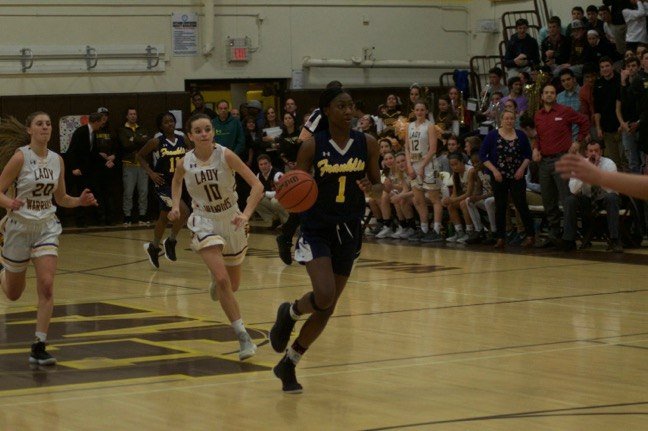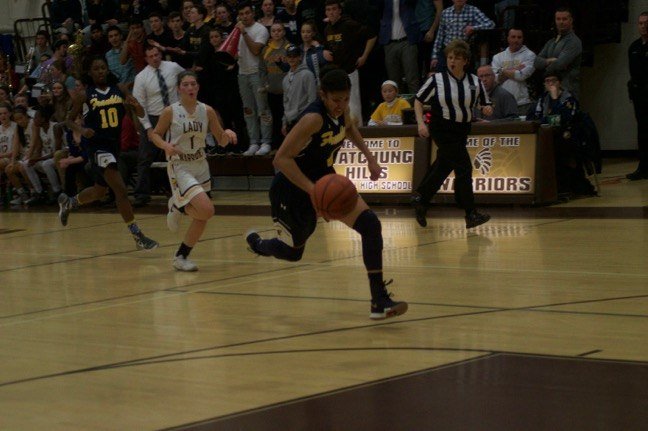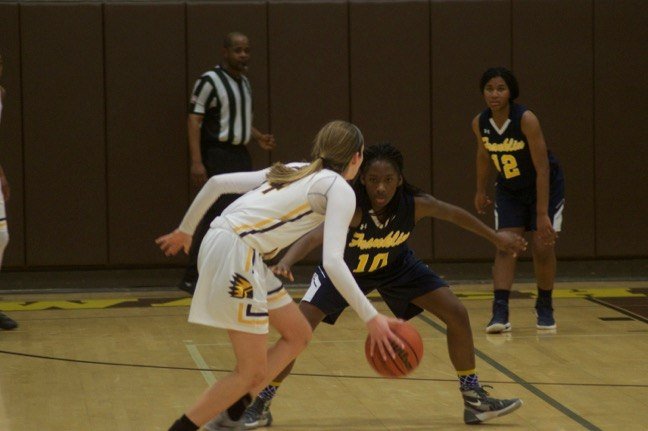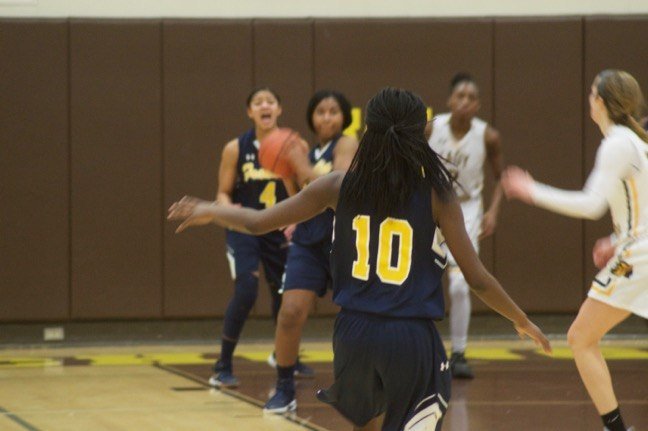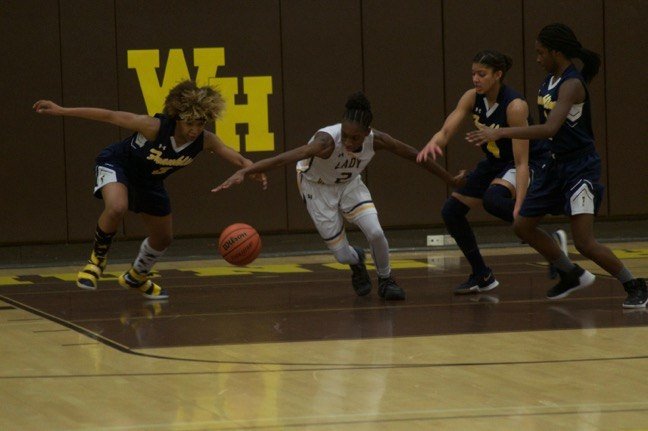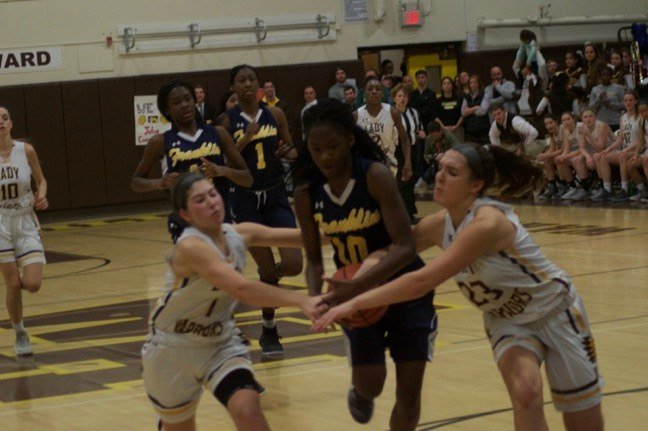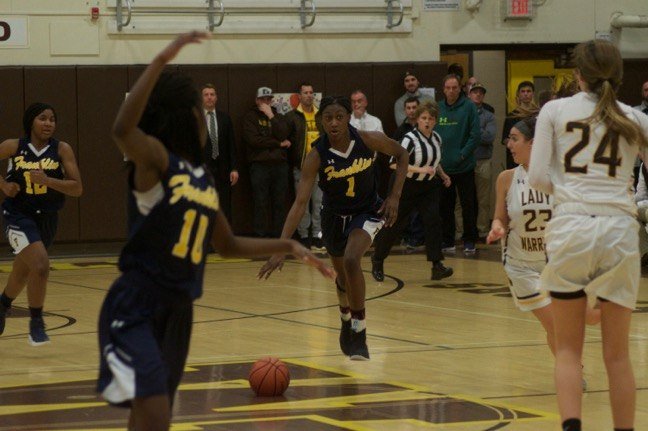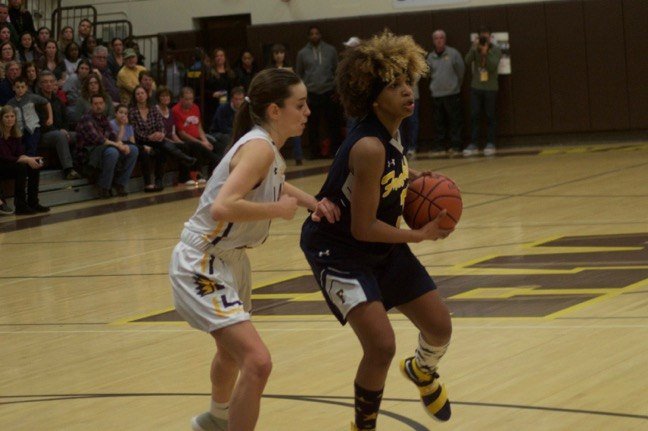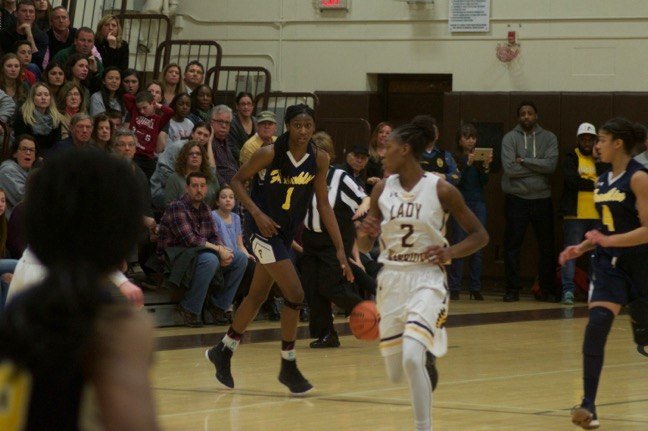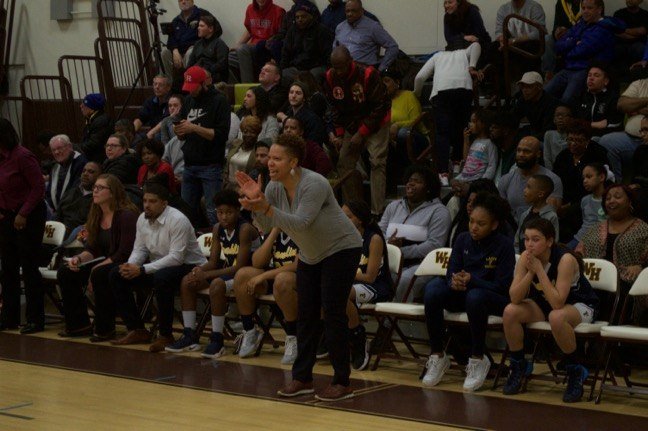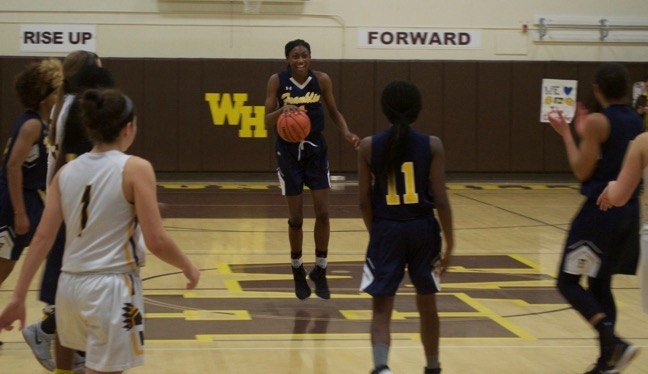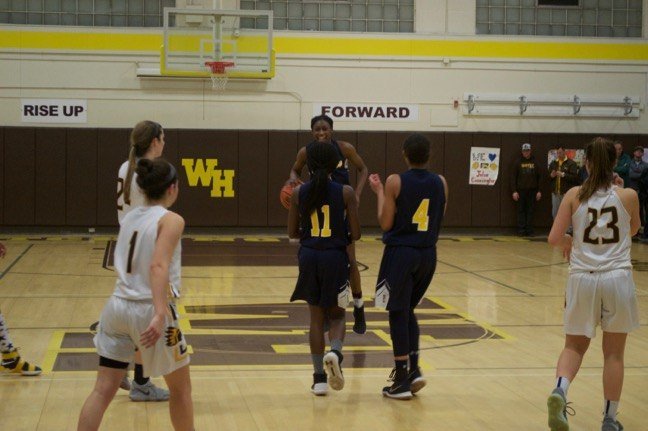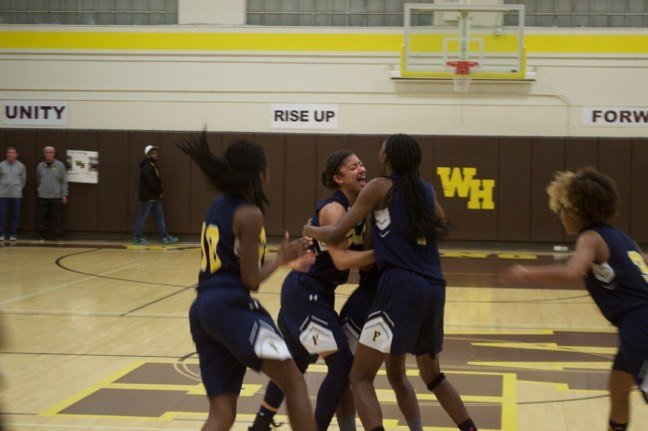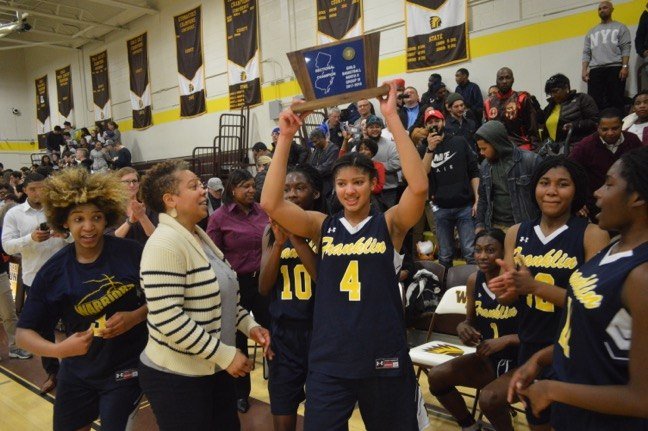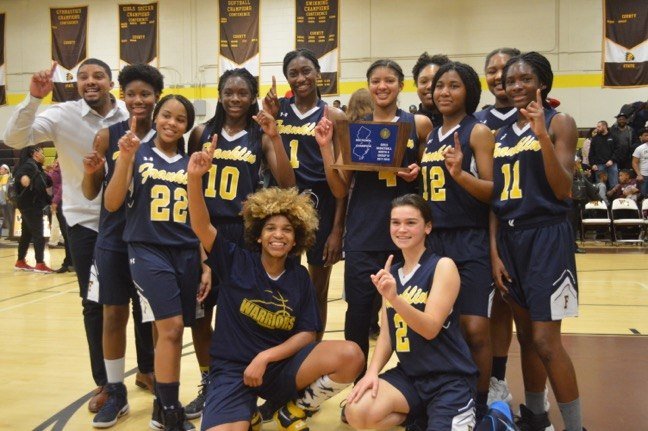 Your Thoughts
comments