Hundreds Attend First 'Ties And Tiaras' Dance At Franklin Park School
---
The Franklin Park School cafetorium was transformed into a ballroom June 14 for the inaugural "Ties & Tiaras" father-daughter dance.
More than 200 girls and their fathers or special man in their lives attended the event, hosted by the Franklin Park School PTO.
"It's going to be a good night," PTO president Montese Anderson said before the dance.
"We're going to have dancing, arts and crafts, some dinner, and just enjoy ourselves," she said. "I think every little girl should be able to experience that connection at a younger age."
After checking in, fathers and daughters walked down the hallway to a special photo booth, operated by FPS parent Fatima Iqbal, a professional photographer. The pictures were then to be printed out and given to the girls, who would then make frames for them during the event.
"We'll also make cards for the Dads," Anderson said.
Kalpesh Patel came to the dance accompanied by his two daughters, Shrina, a 3rd Grader at FPS and Isha, a 6th Grader at Central Jersey College Prep Charter School. Both girls were wearing tiaras.
Patel said he wanted to come to the dance "to spend time with my daughters."
"I wanted to see more of him because he's always at work and I never get to see him," Isha said.
Her sister said she wanted to go "because I thought it would be fun."
"This is a special night, this is the first time she's had the opportunity to do this," said Josh Oliveri of his daughter, Emerson, an FPS 4th Grader. "It's really special."
Emerson said she was looking forward to "dancing with Daddy," even though, she admitted, she hadn't been practicing much.
The night had been in the planning stage since last September, Anderson said, when she approached the school administration with the idea.
"Last year, at the end of the school year, one of the parents reached out and said we should probably do like a dance or something," she said. "A lot of the other districts do father-daughter dances to celebrate around Valentine's Day, and I was like, that's a really good idea."
Anderson said she sent personalized invitations to each of the 385 girls in the school, after sending out "save the date" cards.
"The bonus about this is Father's Day is this weekend," she said. "I have a couple of Dads telling their wives what outfits they're going to wear and matching their daughters. So it's really cute to see them excited, and see their daughters excited."
Here are some scenes from the event: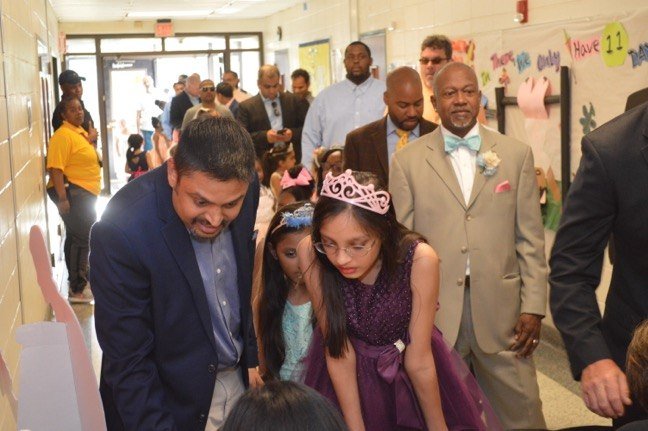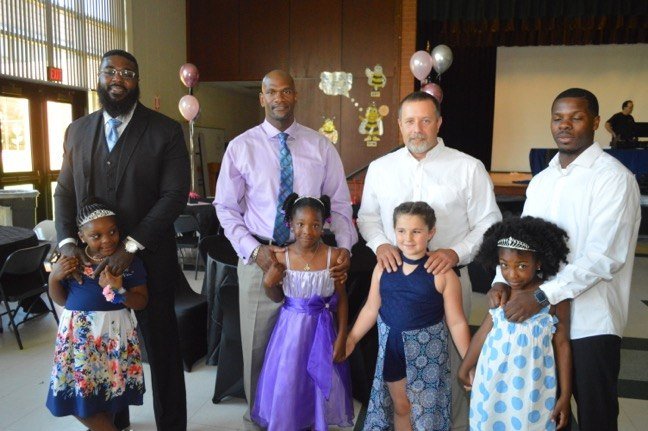 Your Thoughts
comments