Franklin Well-Represented In Historic County Freeholder Reorganization
---
SOMERVILLE – Two township residents were part of history at the Jan. 4 Somerset County Board of Chosen Freeholders meeting.
Former township Deputy Mayor Shanel Robinson took the oath of office for her first Freeholder term, and former township Mayor and current Freeholder Brian Levine was elected as the Freeholder Director for 2019.
The history revolved around Robinson and her running-mate, Sara Sooy.
Robinson's and Sooy's swearing-in as freeholders represented the first time Democrats were seated on the board in more than three decades.
In addition to being one of the first Democrats to sit on the board since Ronald Reagan was president, Robinson is also the county's first African-American freeholder, and Sooy is the county's first Hispanic freeholder.
And all this was done before a packed audience in the Historic Courthouse here, an audience which included Gov. Phil Murphy and former Gov. Tom Kean.
Franklin dignitaries also in attendance included Mayor Phil Kramer, state Assemblyman Joe Danielsen, former Township Councilman Brian Regan, former Township Councilwoman Roz Sherman and Rabbi Eli Garfinkel of Temple Beth El. Garfinkel gave the benediction.
Murphy administered the freeholder oaths of office to Robinson and Sooy while Kean administered the director oath to Levine.
"Something is working in Somerset County," Murphy said in brief remarks before the swearings-in.
"Democracy is certainly at the core of that … we are first and foremost proud Americans, we are next proud New Jerseyans and then we put on our political hats, so it's in all the above capacities I'm honored to be here," he said.
In her remarks after being sworn in, Robinson stressed the "hard work" that went into the two Democrats' electoral wins last November. Robinson and Sooy – a Bernardsville resident –  defeated Republican incumbents Mark Caliguire and Patrick Scaglione.
"It is not by chance that we are here," she said. "We've done the hard work to get here, now it's time to put in the work, to make sure that we are doing all that we are supposed to, all that we have to do and all that we need to do for the residents of Somerset County."
"We didn't give up, we won't give up, we are not stopping," Robinson said. "I encourage each and every one of you to remember on this day and in the days to come that we are 21 municipalities, but one county. I encourage my colleagues, we are five members of a board, but one board."
"We are Somerset County and we have work to do to make sure that every voice of every person is represented, included and make sure that we are governing to the best of our abilities, based on our oaths that we have all taken," she said.
In his comments, Levine outlined an ambitious agenda for the coming year.
"I have a vision for Somerset County, that vision is to bring it further into the 21st Century," he said.
"We have a beautiful relationship amongst our Prosecutor, our Human Services, our schools, and I want to expand this," he said. "My goal is to make education superlative for all children. I'll convene meetings with our county Superintendent, our local Superintendents, principals, (Somerset County) Vo-Tech, Raritan Valley (Community College), our educational institutions. Because together we are stronger."
"We can launch a trajectory for social mobility and equality through education for our children," he said.
"I want to convene a new working task force for mayors, mayor future coordination initiative, so we all benefit together, and we can leverage our talents for the benefit of all," Levine said.
"I will not rest until we have mental health parity," he said, adding that he was going to "score a knockout punch" against opiod addiction.
Referencing his tenure as Franklin Mayor – as the lone Republican on the Township Council – Levine took a subtle jab at his former colleagues.
"(A)t the time I told myself if the shoe were ever on the other foot, which it is now, I would not try to oppress my colleagues," he said. "So, to my colleagues old and new, and to your supporters, you will be kept informed. You will be an integral part of the process and you will be full partners in the governing of Somerset County, because the residents of Somerset County deserve it and darn it, it is just the right thing to do."
Levine said he would also "spearhead" the county's diversity initiative.
"Diversity is who I am," he said. "I will spearhead this to include all races, genders, creeds, nationalities, religions and everything else you can think of, and I will never call retreat. I not only view us as a melting pot, I view us as a beautiful mosaic, each peace is a beautiful stone unto itself, and when you put it all together, it creates a beautiful picture of the true Somerset County."
"Anyone who feels left out, I will welcome you and I will embrace you," Levine said. "On this point, there is no yielding and there is no compromise."
"This is the beginning of a wonderful new venture," he said. "As far as I'm concerned, extreme partisanship is over. Anyone who feels isolated, it's over. Being let down by the siren call of political promises, it's over. If you've ever felt that you're whistling in the wind and no one hears you, it's over. I hear you, we are all in this together, I stand with you and I am not letting go."
"I am with you," Levine said. "The voters of Somerset County are wrapped around my heart, and we are, together, Somerset County."
The Franklin Reporter & Advocate live streamed most of the meeting:
Here are some scenes from the day: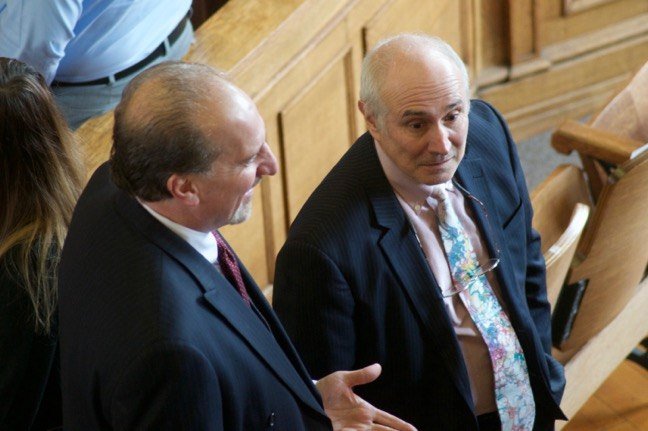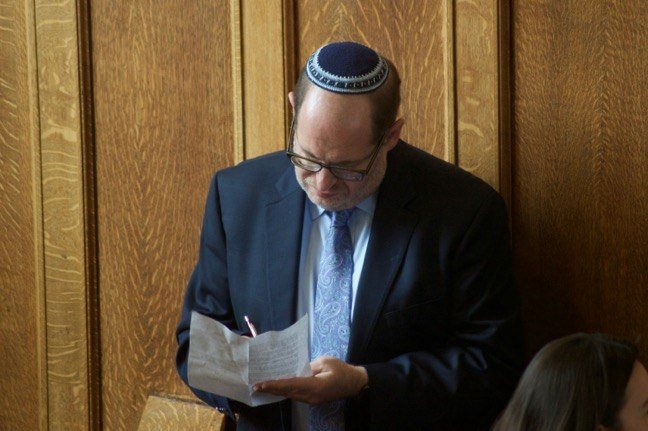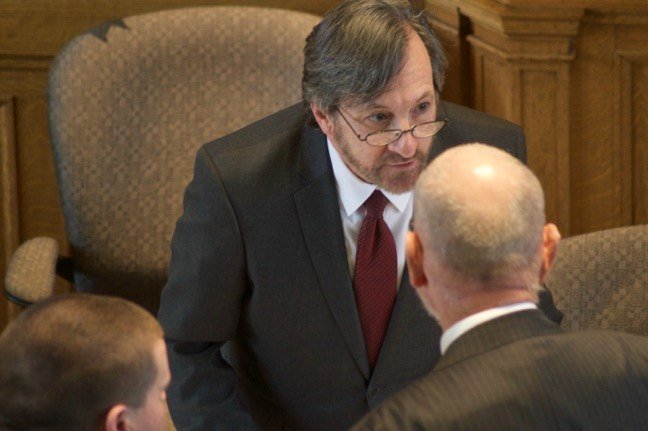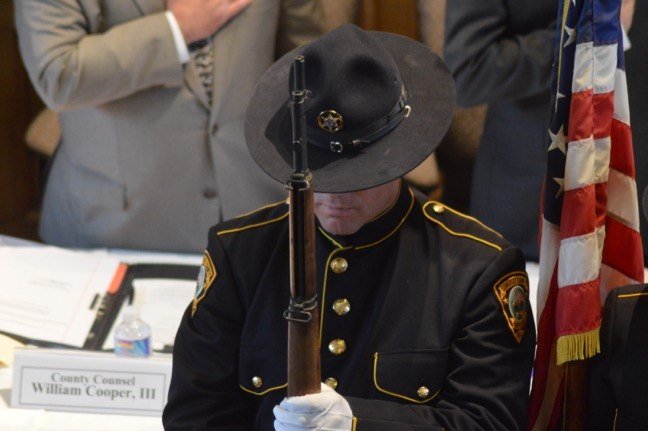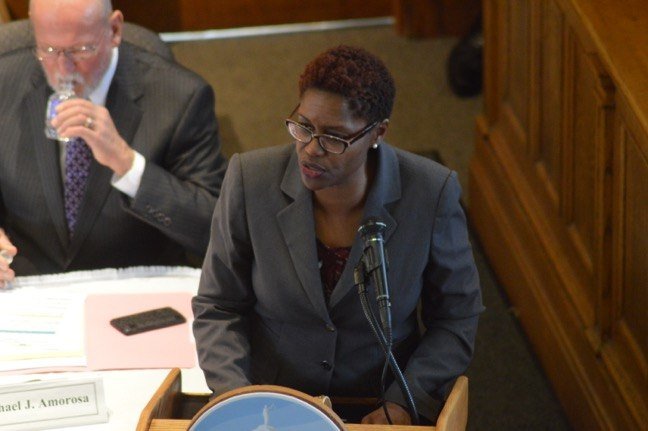 Your Thoughts
comments