Franklin High School Art Students Display Their Creativity At Annual Gallery
---
By PJ Parker.
Arts are alive and more than well as evidenced March 20 at Franklin High School's Youth Arts Show, celebrating Youth Arts Month.
Accompanied by a student string quartet, visual, fine and performing arts were represented by 9th through 12th Grade students in areas of painting, drawing, ceramics, graphic design, printmaking, photography, 3-D, set design, animation and cartoons and sculpture.
With nine fine arts teachers on staff, every class and every teacher presented a sampling of their work.
"The kids are exhilarated to see their own work and that of their peers," said Frank Albano, a Fine and Visual Arts teacher. "We are a tremendously diverse community, and the arts are as diverse as our student body. That's a nice thing to see."
"We also wanted to join music and the performing arts with the visual, so we are happy to have these students in the string quartet here, as well," he said.
"Diversity also extends to teachers, geographically spanning Texas to New York, as well as locals from the immediate area," he said.
"Students are able to get real-life experience in how to apply the arts," said Sara Maxwell, whose expertise is in set design. "Set design is not just a building class. There is math and art in being able to visualize a design."
"It's about building skills and creative visualization," said Dylan Carroll, teacher of Honors Arts, which is comprised of painting, drawing and print-making.
When asked if recent arts funding cuts have impacted Franklin High School arts, Carroll said, "We have always enjoyed the support of the community and administration, as evidenced by the size of our Franklin High School Fine Arts programming. We have nine Fine Arts teachers, we have music, we have dance, we have theatre, we have so much talent in the arts and so much interest."
"I love these shows to see my own students, but also all the other students in the other departments," Carroll said. "The biggest thrill for me is to see artists grow as people into their own confidence and abilities, to be able to pursue and grow their own creative visions."
"Franklin High School is a real place where an artistic student can shine and grow," he said.
Here are some scenes from the gallery: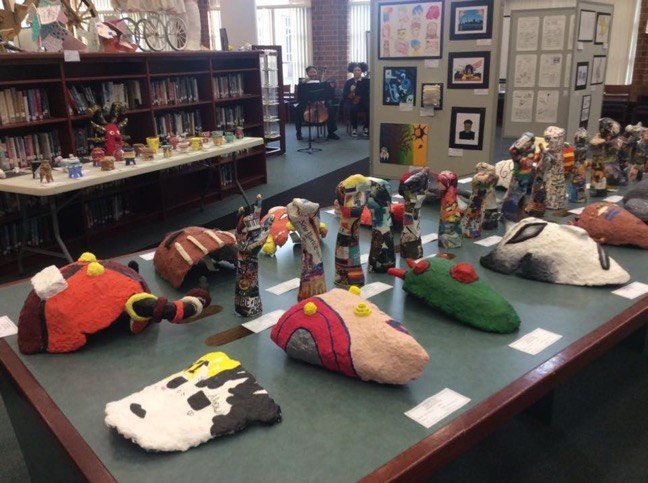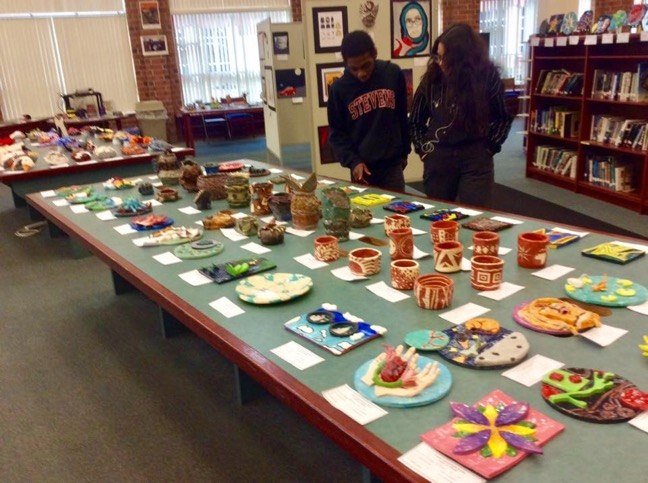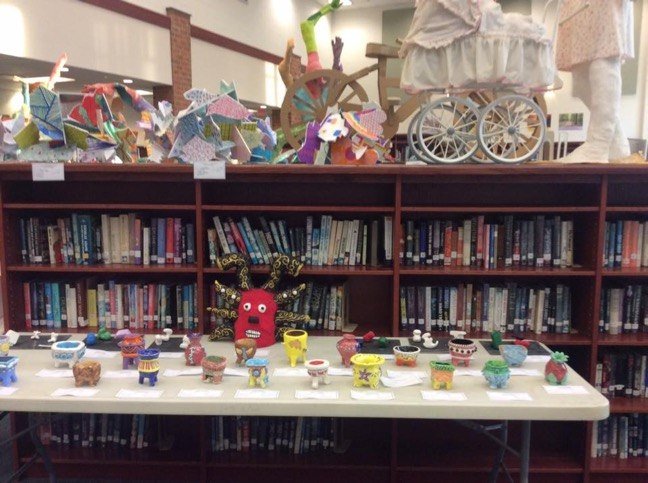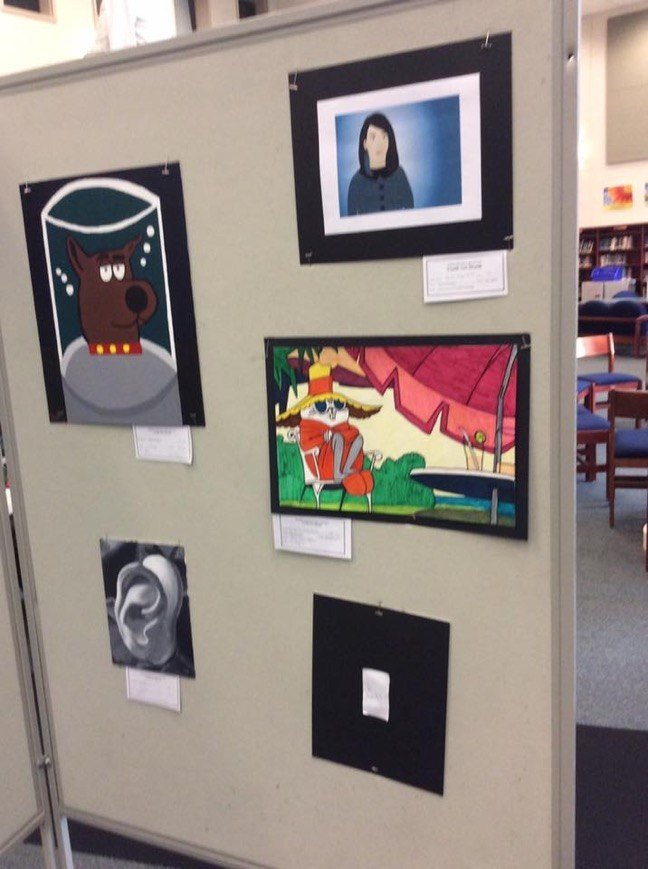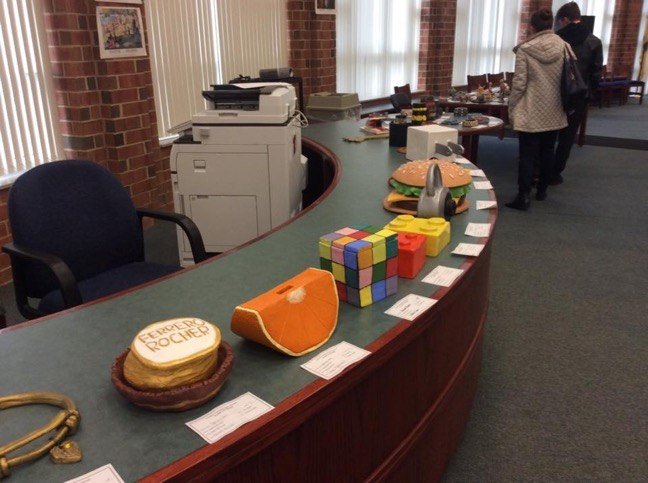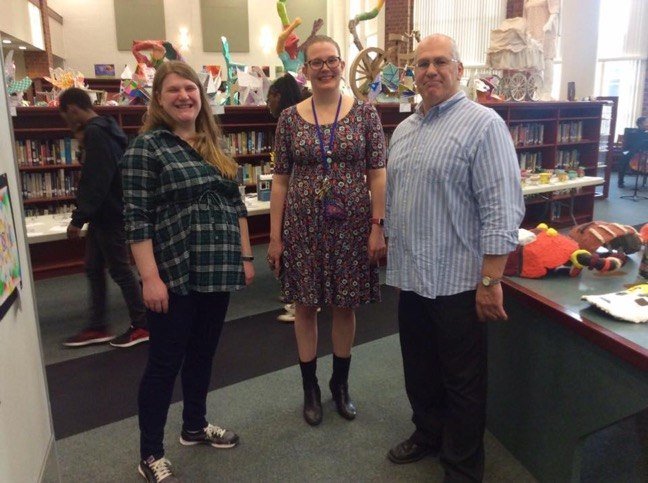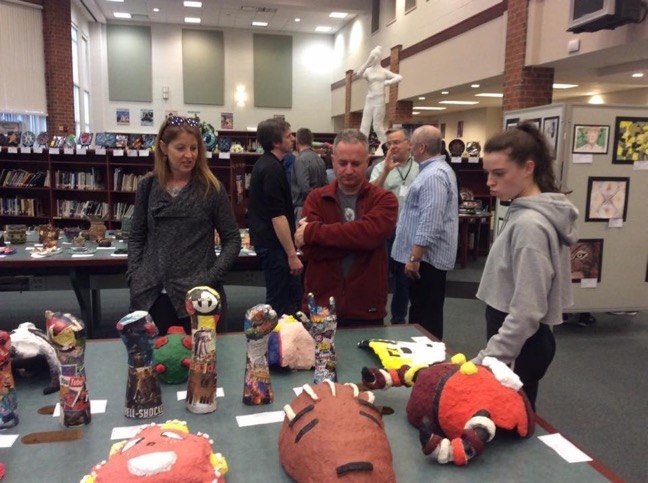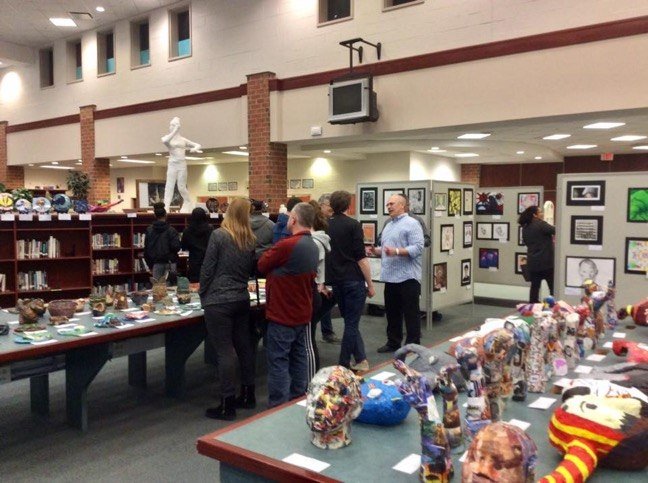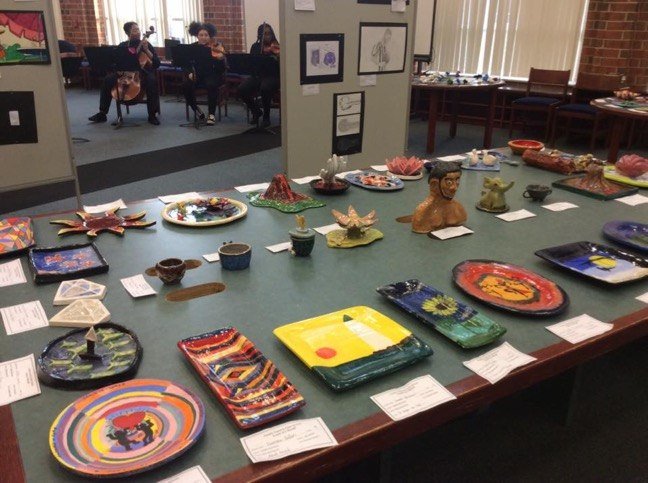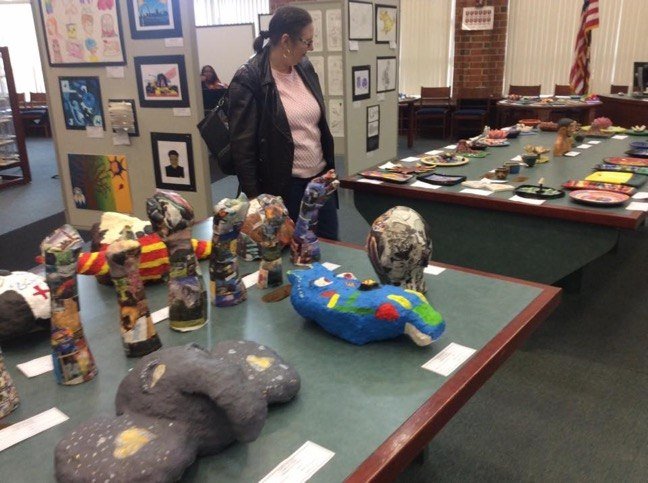 Your Thoughts
comments