Columnist: Fitness Matters, So Ask Anytime
Expert answers to your health and wellness questions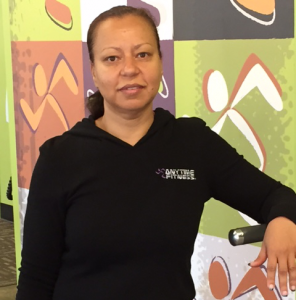 By Daniella Harris.
Question: I'm sure you knew this was coming. How do I manage my food intake during the holidays, especially with all the cakes, cookies, and other goodies seemingly everywhere? Help!
Answer: I thought we were going to skirt by without addressing this, but I'm glad you asked. Interestingly enough, the answer depends almost entirely on you. Assuming you're susceptible to sweets and other treats, you really only have three options—go all-out and worry about the ramifications later, avoid them at all costs, or take a reasoned approach and indulge to a modest degree. I think most people would argue that the third idea is the best one. After all, why not treat yourself to a few holiday goodies, especially if you can limit yourself to one or two here and there. And don't forget to continue with your workouts during this time as well. Restricting foods that you truly enjoy will only increase your cravings for them, and make for an unhappy holiday season. Bottom line—it comes down to choice, and you can choose to make healthy decisions or not, but you have to be realistic. Keep variety, moderation, and balance in mind, and reward yourself for being active all year long!
Question: How can I avoid gaining weight over the holidays when I don't have time to hit the gym?
Answer: Yes, we are now well into the season of parties, festive meals, late night drinking, office-snacking, marathon shopping trips, travel, and entertaining visiting relatives and friends. I'm quite sure your regular heath and fitness routines have taken a hit, I know mine certainly has. If you didn't have an opportunity to plan for this, first of all don't panic. Remember, most people gain an average of 5 pounds over the holiday season. You may not have the time to go to the gym so find every imaginable way to increase your activity, even if it seems silly — for example, park further away from your office, always take the stairs, if possible carry your purchases instead of using a shopping cart, turn house cleaning into pumped up aerobic activity (dance, skip and hop while you vacuum), if flying somewhere, jog around the airport and stay off the moving walkways — it keeps your mindset focused in the right direction. Finally If you get an opportunity, enjoy a fun workout at home with visiting family and friends and definitely schedule your post-holiday gym workouts or (if you're lucky enough to have a trainer) training sessions now.
About the author: Daniella Harris is the club owner at Anytime Fitness on Hamilton Street in Somerset. To submit a question for future articles, please contact the author at AskAnytime@anytimefitness.com.
Your Thoughts
comments