30th Annual Tour De Franklin Set For April 28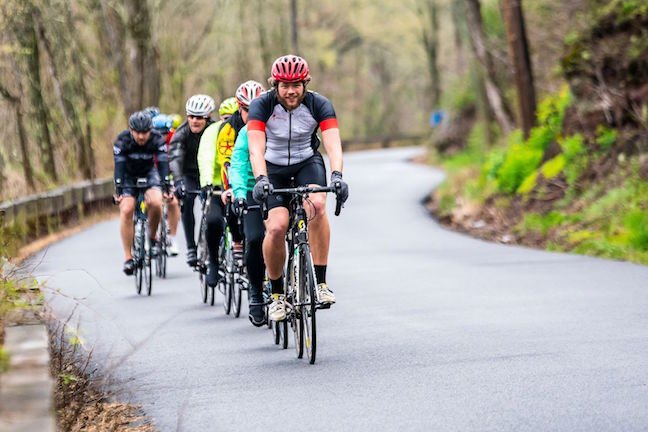 ---
The 30th annual Tour de Franklin charity bike ride is set to take off April 28 from Franklin High School, 500 Elizabeth Ave.
The event is the largest fundraiser for the Franklin Food Bank.
This year the day will consist of seven different events, including the 62-mile, 40-mile, 25-mile, 10-mile rides, 1-to-5-mile walk or ride, and a 5-mile and 10-mile ride along Somerset's scenic D&R canal.
The Tour de Franklin started in 1989, when local resident and cyclist, Paul Goldberg, recruited his fellow cyclists on a bike ride to support the Franklin Food Bank. They raised $700, and the Tour de Franklin Charity Bike Ride was born.
Much has happened in Franklin Township since 1989, including the economic downturn in 2008. In the five years that followed the Franklin Food Bank more than doubled its food outreach to meet the community crisis. Through all 30 years, Paul Goldberg has remained a staunch advocate of the Franklin Food Bank and Tour de Franklin. In appreciation, the 40-mile ride is named the Paul Goldberg 40-mile ride. "The rides are usually named in honor of large sponsors of the Tour de Franklin," explained Tour Chairperson Lisa Frey, "and Paul's support certainly puts him in that category."
The Franklin Food Bank continues to be a strong source of support in the community. In 2018 it helped feed 1800 families throughout the year, although it receives almost no government funding, making the Tour de Franklin even more critical. This year's goal is $100,000, and with two weeks to go, the Tour is just over 50% of that. "Many people sign up when the weather gets warmer, and we are hoping the good weather last weekend encourages them. Also, anyone who raises $300 gets a one-time-only 30th anniversary T-shirt", said Frey.
To learn more about the Franklin Food Bank and the Tour de Franklin, please visit the Franklin Food Bank Event Page and Tour de Franklin's FirstGiving Site, and Franklin Food Bank  Facebook page.
Your Thoughts
comments