25th Annual Tour de Franklin Fundraiser For Food Bank Set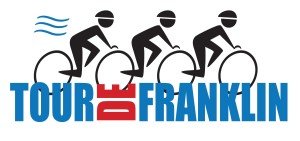 The 25th Annual Tour de Franklin fundraiser for the Franklin Township Food Bank is set for April 27.
The event, which features events ranging from a 62-mile bike tour to a 1-5 mile ride or walk, is the main fundraising event of the year for the township food bank.
Events begin at 7:30 a.m. at the Franklin Township Senior and Community Center on DeMott Lane, when the riders in the 62-mile bike tour will set off. Riders in the 40-mile, 25-mile and 10-mile tours will start later.
There will also be walks along the Delaware & Raritan Canal.
The day will also feature a free bike drawing, and lunch and t-shirts for all participants.
In last year's event, more than 700 people raised about $50,000 for the food bank.
In 2013, the non-profit's annual budget was more than $600,000, according to a press release on the event.  The food bank serviced nearly 10,000 client visits last year, up 800 visits – or more than 60 new visits per month – over 2012.
To learn more about the Franklin Township Food bank or to sign up for the Tour De Franklin, go to www.franklinfoodbank.org , call 732-246-0009, and follow on Facebook – "25th Annual Tour De Franklin".
Your Thoughts
comments
Please Support Independent Journalism In Franklin Township!
No other media outlet covering Franklin Township brings you the depth of information presented by the Franklin Reporter & Advocate. Period. We are the only truly independent media serving the Eight Villages.
But we can only do that with your support. Please consider a yearly subscription to our online news site; at $37 a year, it's one of the best investments you can make in our community.
To subscribe, please click here.
Other News From The Eight Villages …