FHS Lady Warriors Take Second Consecutive State Group Championship With Blowout Win
---
TOMS RIVER – In a game that was pretty much over halfway through the first quarter, the Franklin High School Lady Warriors reclaimed the state Group IV title March 11 with a statement-making 70-30 win over the Mariners of Toms River High School North.
Franklin's Diamond Miller led all scorers with 27 points. The junior guard also contributed eight rebounds and three assists in the winning effort.
Franklin came out hard and never let up. The closest Toms River came was a 2-2 tie little more than a minute into the game. After that, it was all downhill for the Mariners, who enjoyed home court advantage.
The Lady Warriors went on a 10-point run before the Mariners' Jenna Paul hit a three-pointer to bring the score to 10-5 with about 4:35 left in the first quarter.
The two teams traded baskets for the remainder of the quarter, with Franklin leading 19-10 at the buzzer.
Miller started the Lady Warriors' second quarter scoring with a three-pointer that gave Franklin a 22-11 lead.The team then scored 18 unanswered points until  Paul converted one of two free throws to bring the score to 40-12 with 2:40 left in the half.
At the half, Franklin held a 30-point lead, 44-14.
Sophomore Kennady Schenck started the Lady Warriors' third-quarter scoring with a field goal after two earlier attempts.
After Miller sank one, Schenck followed up with a three-pointer to boost the Lady Warriors' lead to 51-14.
The Lady Warriors outscored Toms River in the last four minutes of the quarter 13-4 to end the frame with a 64-18 lead.
The Mariners outscored the Lady Warriors 12-6 in the fourth quarter, but it was far too little, far too late. It was in that final frame that Franklin built its biggest lead of the game, 50 points, with a 68-18 score.
The Mariners didn't break the 20-point mark until nearly three minutes into the fourth quarter.
Franklin ended up shooting 51 percent from the floor, against 21 percent for Toms River.
The Lady Warriors converted 44 percent of their three-point attempts, while Toms River shot 11 percent from downtown.
For Franklin, Camille Gray and Kennady Schenck finished with 12 points each, Keona Schenck contributed 11 points, Tiana Jackson scored four points and Kiara and Kiersten McCloud (the Lady Warriors' other set of twins) scored two points each.
The win bought the Lady Warriors a ticket to the Tournament of Champions. Their first game is set for 5:30 p.m. March 14 against Old Tappan at the Pine Belt Arena, here.
The Franklin Reporter live-streamed reaction to and comments about the game from players, coach Audrey Taylor, and others:
Here are some scenes from the evening: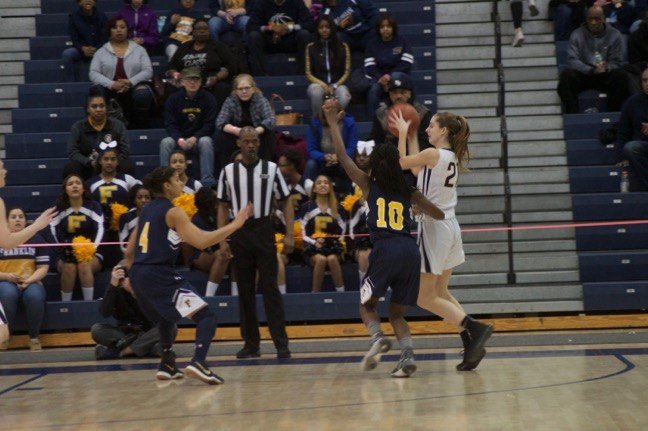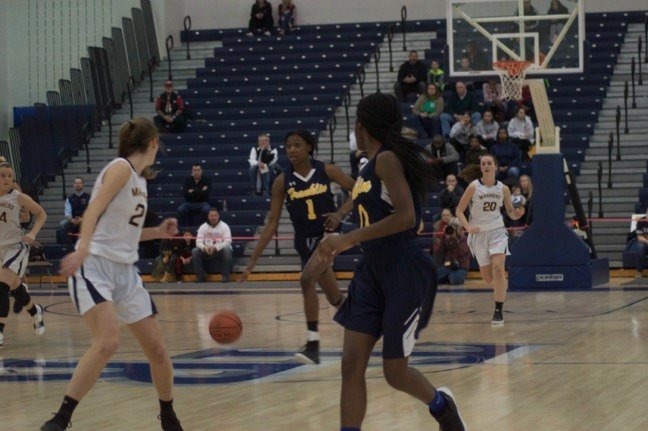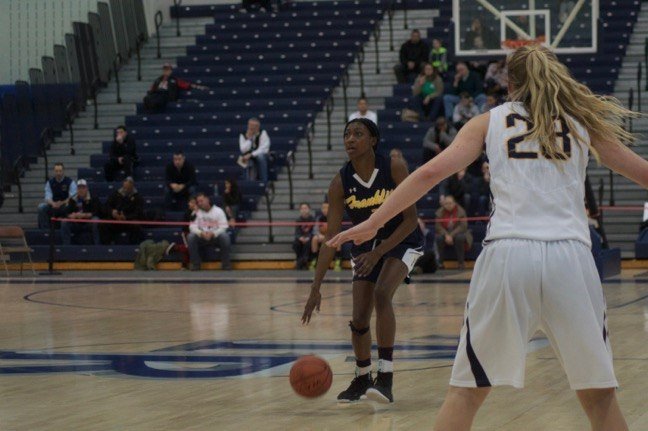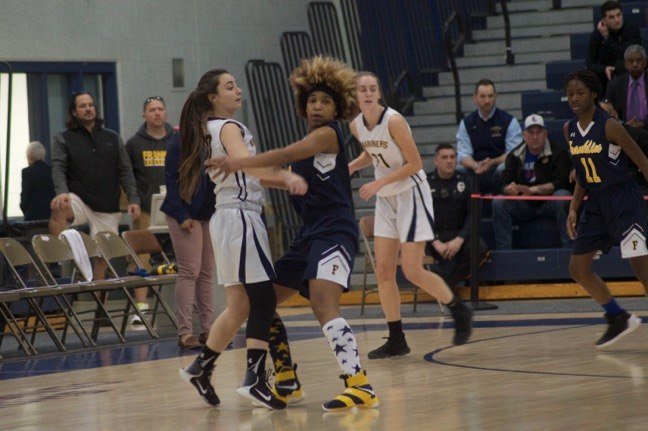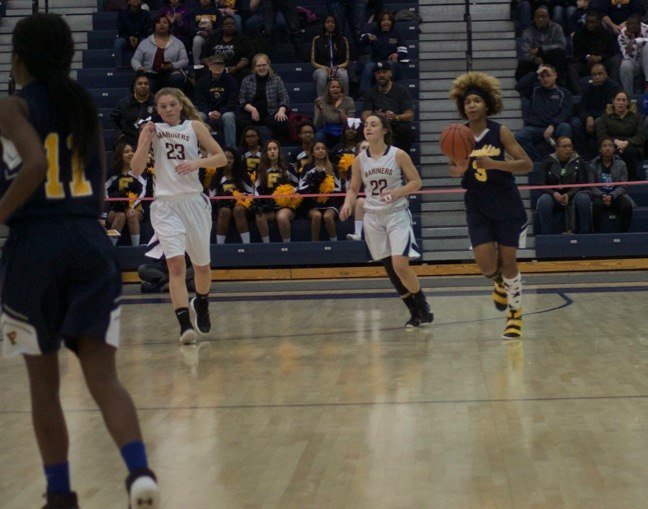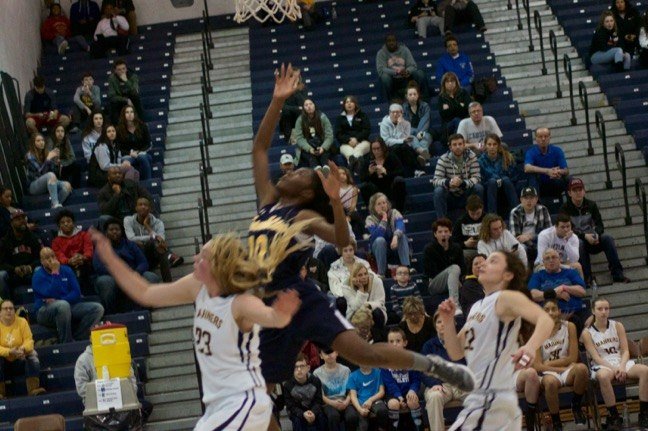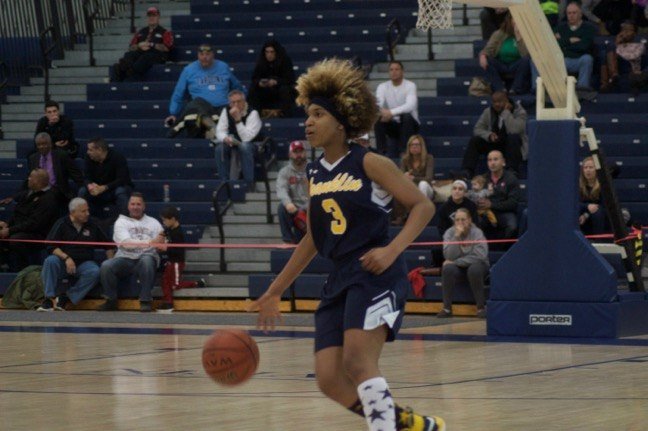 Your Thoughts
comments